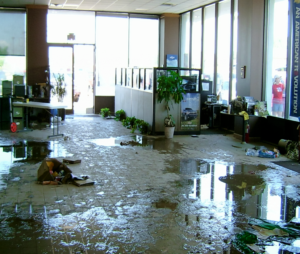 Providing emergency water damage restoration in Allen for more than four decades, AquaTex has helped families and businesses recover from disasters. With our three-pronged approach of relieving, repairing, and renewing, we tackle damage caused by fire, water, and storms, as well as environmental quality hazards within existing homes.
Because we are a family-owned and operated company, we encourage our employees to develop family values, so we offer care and compassion to our customers during life-changing times.
Think of us as your personal Red Cross team.
Water damage restoration with AquaTex is a turnkey solution that offers an integrated approach to fixing water damage. In addition to relieving our customers' burden of dealing with insurance companies, inspectors, adjusters, and ensuring the damage is repaired by our construction team, we can also assist with the claims process. While we handle the frustrating and complicated details of getting you back into your home or business as soon as possible, you can work and take care of your family.
The final service provided by AquaTex Water Damage Restoration is the restoration of our clients' lives to the condition they used to be in before the loss. We also take special care to ensure that family memorabilia, sentimental photographs, and heirlooms are preserved. Business records and equipment essential to the operation of a business are preserved by us for commercial businesses.
Our technicians and fleet of clean-up and recovery equipment are available 24 hours a day, 7 days a week, at AquaTex Water Damage Restoration. We would appreciate it if you added our phone number to your list of emergency contacts.
Services
Flooding and water damage restoration

Fire damage restoration and smoke deodorization

Contents salvage, restoration, and decontamination

Reconstruction and remodel

Industrial disaster recovery and cleanup

Industrial property reconstruction and re-purposing

Large loss and disaster minimization and recovery
Fire & Water Damage Restoration Services
AquaTex Water Damage Restoration has been in business for decades and is a family-owned and operated business. It is due to the honesty, training, and certification of our professionals that we are able to provide exceptional service to our clients. Our customers are important to us, and we do our best to help them in the event of a disaster. In times of crisis, we empathize with our customers' feelings and provide any assistance we can to meet their needs. Find out what we can do for you today by contacting one of our service professionals.
Commercial & Residential Restoration
We strive to continuously improve the value of our services at AquaTex Water Damage Restoration in order to provide the best service to our clients. A full range of restoration services, air sealing, insulation, and energy services are all included in our On-Site Estimates. We also offer 24/7 Emergency Services.
Water Damage Restoration

Storm & Flood Damage Restoration

Fire Damage Restoration

Smoke Damage Restoration

Disaster Cleanup

Mold Remediation

Restoration Process

Water Extraction and Structural Drying

Smoke and Soot Removal

Catastrophe Recovery and Reconstruction

Post-Construction Detail Clean-Up
In order to provide the highest level of care, we combine the latest equipment with the most advanced techniques. The first time we complete a job is the first time we do it right, and we stand behind every job we do.
Immediate 24/7 Response in Allen
Call AquaTex Water Damage Restoration's 24/7 Emergency Hotline and a restoration specialist will be dispatched as soon as possible. Our team will put together a plan to rescue and restore your property if it has been damaged by fire, storm, and/or water. We will then streamline the remaining restoration process so your business or home can get back to normal as soon as possible.
Please call us today if you'd like to speak with a Certified Restoration Specialist. One of our representatives will answer your call as soon as possible.